ROADS – CONSTRUCTION




Colclair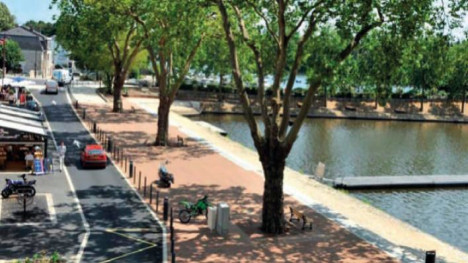 DESCRIPTION
Colclair® is the series of clear and colored Colas coatings made from synthetic binder Bituclair®.
Bituclair® is used in hot or warm asphalt mixes or in emulsion mixes for surface treatments or in micro asphalt materials.
Colclair® aids in the beautification of sites, and in improving visual comfort and safety in urban and rural areas by differentiating various traffic lanes (bike paths, walkways …) by color.
APPLICATION
Colclair® is especially used for:
- safety facilities such as crosswalks, bicycle paths, parking lots, bus routes, emergency lanes, traffic islands, tunnels and undergrounds, entries to major conurbation, around intersections …
- urban developments such as sidewalks, school yards, public squares, train platforms, walkways, playgrounds and sports grounds, nature trails and driveways.