ROADS

-

CONSTRUCTION




Colgrill R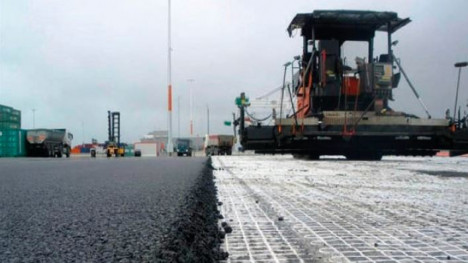 DESCRIPTION
Colgrill R® consists of:
- bonding layer which provides adhesion of the grid to the support
- grid of thermobonded, industrially manufactured glass fiber mesh
- asphalt mix
The heat-sealed glass mesh which makes up Colgrill R® greatly increases the life of the mix associated with it and limits its sensitivity to permanent vertical deformations. A better distribution of stresses and tensile loads allows a reduction in the thickness of the asphalt pavement.
APPLICATION
Colgrill R® applies to all types of roads and all traffic: in reinforcement, on urban main thoroughfares, in widening of pavements, shoulders or emergency lanes, for differentiated slow and fast lanes, in new construction.