ROADS - CONSTRUCTION


Megabase
WELL CALIBRATED ROAD BASE ASPHALT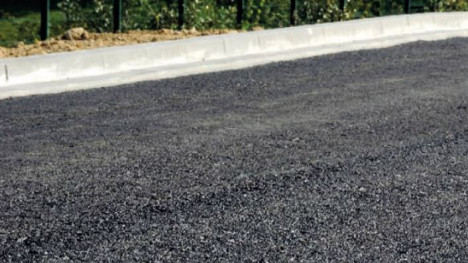 DESCRIPTION
Mégabase® is a hot or warm asphalt mix with high granularity (0/31.5 mm or 0/40 mm), made for heavily loaded subgrade courses. Its original formulation with a strong granular skeleton leads to an economical high performance asphalt mix with low environmental impact. The binder used is a pure standard bitumen. Mégabase® has a great compactability, which leads to a low voids content.The presence of large aggregates contributes to a very good puncture resistance. Incorporating recycled materials in the formula makes it a product with high environmental value. 
APPLICATION
Mégabase® is used as a subbase for port, industrial, logistics, intermodal, and rail platforms.
It is also used on road and highway infrastructure, regardless of the type of stress: channeled, heavy, slow or static.