Reinforced concrete framed structures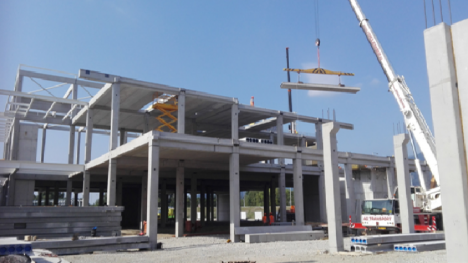 CHARACTERISTICS
One of the most commonly used load-bearing structures are reinforced concrete skeletons. Good fire resistance is an advantage over steel constructions.
APPLICATIONS
They are suitable for the construction of administrative halls, shopping centers, car showrooms, warehouses and production halls.
Precast concrete structures are made of following elements:
Precast foundations, columns, girders, trusses, beams, stužidlá, slabs, stairs and landing
The shape dimensions and reinforcement are defined in the design and production documentation individually prepared for each project.