To get our mission accomplished we need to have established and experienced professionals at work.
EXPLORE ALL JOB POSITIONS CURRENTLY OPENED IN COLAS
SEARCH BY KEY WORD OR BY LOCATION AT:
WHAT OUR EMPLOYEES SAY ABOUT US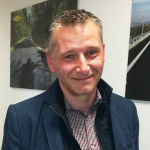 Sector Manager
COLAS Slovakia, a.s. (25 years)
I have worked for this company for more than 20 years in a variety of roles. I first worked as a site agent, then I was a site manager, and now I am a sector manager. The work is rewarding. I have a great team of site managers, site agents, project staff, cost estimators and sub-contractors. There are opportunities for career advancement. I can attend a variety of training events. I also appreciate that safety is Colas number one priority.
Vladimír Krížik
Assistant Construction Manager
Colas Slovakia, a.s. (1 year in the company)
I found out about Colas from an advertisement for an assistant construction manager. I chose Colas because there is a big advantage with most construction jobs - the ability to sleep at home every night. Right from the start, I had the opportunity to evolve on the most complicated construction sites, from which I was able to take away a lot of experience and grow practically day by day. My colleagues are very good to work with and whenever I have a problem, I can just call the senior on duty and they will advise and help with everything straight away.
Production Economist,
Colas Slovakia, a.s. (6 years in the company)
I got to know Colas in 2016 and since then I have been through several jobs and had the opportunity to be part of various interesting construction projects. During my journey so far, I have gained a lot of experience and skills, which I can mainly owe to my great colleagues and peers. The strength of Colas in Slovakia is not only the strong background and long history of the two combined construction companies, but especially our people who are the heart of the company and with whom we form a great team.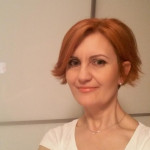 Quality Manager
COLAS Slovakia, a.s. (9 years)
When joining Inžinierske stavby, a. s., now COLAS Slovakia, five years ago I was concerned about stepping into the unknown, and yet ready for a change. All my worries disappeared soon after I learned that the working atmosphere and colleagues were great, responsive and cooperative. Professional growth of employees is important so there is a lot of educational and training events to undertake. The working conditions are very good.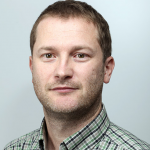 Jozef Jurko
Geotechnical Manager
COLAS Europe (5 years)
What do I like about working for Colas? This is a great opportunity to be involved in big projects managed by the Colas Europe companies. I can make effective use of my expertise and knowledge. I feel appreciated, engaged and trusted. My co-workers and supervisors respect my opinion and they respect me, professionally and personally.