To get our mission accomplished we need to have established and experienced professionals at work.
EXPLORE ALL JOB POSITIONS CURRENTLY OPENED IN COLAS
SEARCH BY KEY WORD OR BY LOCATION AT:
WHAT OUR EMPLOYEES SAY ABOUT US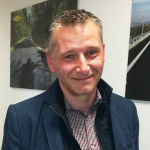 Sector Manager
COLAS Slovakia, a.s. (25 years)
I have worked for this company for more than 20 years in a variety of roles. I first worked as a site agent, then I was a site manager, and now I am a sector manager. The work is rewarding. I have a great team of site managers, site agents, project staff, cost estimators and sub-contractors. There are opportunities for career advancement. I can attend a variety of training events. I also appreciate that safety is Colas number one priority.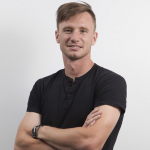 Erik Surgent
Site Manager
COLAS Slovakia, a.s. (6 years)
Colas performs large-scale projects. I´m learning and developing my professional skills. This is good for me and for the company too. Colas has a vision for the future and young people can get involved. I like that. My work colleagues are competent, conscientious, thoughtful at work, and with a good work ethic. COLAS Slovakia is a company that has a long history and a good reputation, and wants to keep the process on the track. We can be proud of the company´s achievements.
Administrative Assistant to Legal Department and COLAS Europe Department
COLAS Europe (8 years)
Colas is an opportunity for me to learn new things, acquire new skills, meet people I will never forget, be working on interesting projects and gain experience. My career with Colas started at the nuclear power plant in Slovakia and it was quite a start! The job involved a lot of interpreting, time spent on the site, working together with the site managers. As Colas opens the way, I´m now going my way with COLAS Europe in Vienna where I´ve been based for the last 5 years. Working with Colas has some "side effects" so I can speak French now.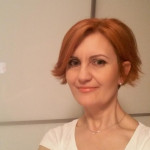 Quality Manager
COLAS Slovakia, a.s. (9 years)
When joining Inžinierske stavby, a. s., now COLAS Slovakia, five years ago I was concerned about stepping into the unknown, and yet ready for a change. All my worries disappeared soon after I learned that the working atmosphere and colleagues were great, responsive and cooperative. Professional growth of employees is important so there is a lot of educational and training events to undertake. The working conditions are very good.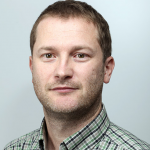 Jozef Jurko
Geotechnical Manager
COLAS Europe (5 years)
What do I like about working for Colas? This is a great opportunity to be involved in big projects managed by the Colas Europe companies. I can make effective use of my expertise and knowledge. I feel appreciated, engaged and trusted. My co-workers and supervisors respect my opinion and they respect me, professionally and personally.